Year Two
We are the Big Cats!
Year 2 is made up of 4 classes – Lions, Panthers, Snow Leopards and Tigers. These children are the biggest in our school!
Year 2 continue to work within the Key Stage 1 curriculum where they learn in different subject areas but also make links across subjects through topics. They build upon their skills and knowledge from Year 1 extending their understanding of key concepts.
Our topic for the final Summer half-term
will be
It's a Bug's Life!!
In Science, we will be learning all about habitats , so please click on the picture to learn more…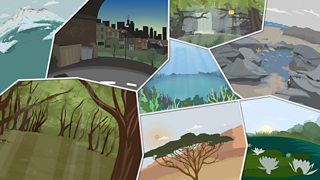 We will also be busy rehearsing for our Leavers' Performance, make sure that you put the date in your dairy and pre-book your tickets for this farewell to all our Year 2 children.
Leavers Performance is on Thursday 2oth July 5.30pm at Mayfield School
Important Dates this term
further details to follow…
7th July – Reports home to Parents
11th & 13th July – Parents Appointments
12th July – Chance to look at your child's books
20th July – Leavers' Performance 5.30pm
Summer Term 1

Did you know David Walliams' favourite author is Roald Dahl?
Did you know that Roald Dahl used to write his books in his garden shed?
Did you know David Walliams has won 'Children's book of the year' twice?
Did you know Roald Dahl wrote 17 children's novels?

Click on the pictures above for a short video about Mr Twit or to listen to David Walliams read.
We will also be busy learning about the 4 countries that make up the United Kingdom.

Click on the flag to learn some fun facts!