PANTHERS CLASS!!

Welcome to the Panthers Class!!
Our Class teachers: Miss Atkins & Mrs Beechurst
Our LSA: Mrs Pride
Our lunchtime supervisor: Mrs Acton
Our final Summer Term topic is:
It's a Bug's Life!!
We have been busy learning all about different local habitats, click on the picture below to learn more about different habitats around the world.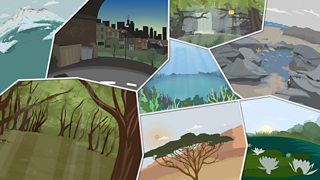 We have been busy during 'The Good Life' Curriculum Week,
thinking about where food comes from.
We have met farm animals visiting our school, visited a Tesco store, planted sprouting seeds in our handmade newspaper pots, as well as making our own scones, butter and jam to eat!!
Look at the pictures below to see how much fun we all had!
SUMMER TERM 1
'Roald Dahl vs David Walliams'
We are reading lots of stories that Roald Dahl wrote and we are really enjoying them! Click on the picture below to find out more about him and his books.
We are going to be making puppets of a Roald Dahl character using Mod roc. Which character will you choose?
In English we are comparing Mr Twit to Mr Stink and thinking about who we would most like to be friends with.
In Science we are going to be learning about Plants. Click on the picture below to find out more.
Remember to keep reading everyday and filling out your passport. Well done to everyone already completing Passport 3!
We had fun last term conducting our own investigations making them fair. Here are some pictures of us testing the best parachute material. We dropped each parachute from the same height and at the same time. We tested each one three times
What fun we had at our pyjama party to celebrate earning our class reward!