Welcome to Honeybees Class
Our Class teacher is Miss Whiting.
Our LSA is Miss Davies.
Our Lunchtime Assistant is Mrs Daniells.
Click on the picture below to find out some facts about your class animal


Honeybees 2017-2018
Welcome Honeybees!
We are working really hard in class and learning new skills every day
This half-term our topic is
'Once upon a time…'
We have been re-telling the story of 'The Ugly Duckling.' We have been role-playing the different characters from the story.
This term we have been learning about the life cycle of a Duckling and learning about how they grow. We have been looking after our very own ducklings.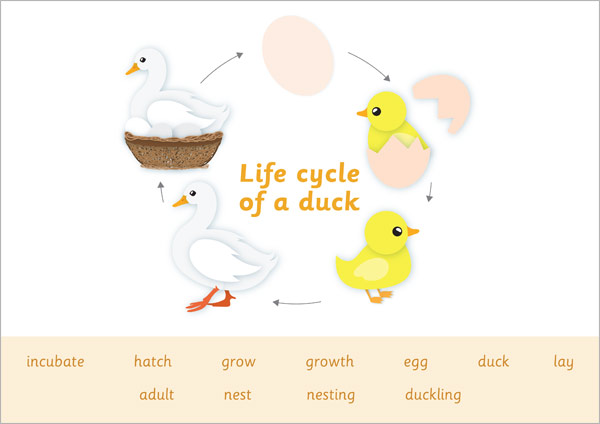 We are also going to be writing our own story of 'The Billy Goats Gruff.'
Honeybees

Tuesday mornings (8.45-9.00) parents are invited in to the class to share a book with their child.


Keep up the great work!

We are now moving on to learning our digraphs and trigraphs, we have also looked at sounding and blending CVC words e.g. cat/bat/hat. We are also learning to spell our common misconception words e.g. the, and, of.
There are also some exciting phonic games you can play. Click on the links below.
http://www.letters-and-sounds.com/phase-1-games.html
http://www.letters-and-sounds.com/phase-2-games.html